Welcome to Nanhoron Farms. We grow and produce all of our 100% natural Miscanthus animal bedding & fuel products on the Llŷn Peninsula in North Wales. 
Alongside growing and producing Miscanthus, we also have one of the finest Hereford Cattle herds in the UK and a large sheep enterprise as well as being fully committed to renewable energies and environmental sustainability.
Herefords
Nanhoron is home to a herd of 150 pedigree cattle which
comprises of Polled and Traditional Herefords. We use cutting-edge breeding techniques such as artificial insemination and embryo transfer to improve our herd and introduce impressive bloodlines.
Herefords are known for their high yield of quality beef, hardiness, easy calving, docile nature and longevity - with cows producing calves into their late teens and early 20s.
LEARN MORE
MISCANTHUS
Nanhoron Farms Ltd is now well into its third season of Miscanthus planting. To date we have planted nearly 550 acres of Miscanthus Giganteus Rhizomes.
Miscanthus is a low-input, high-yielding energy crop which is leading the way in modern sustainable and renewable biomass energy production and has also proven extremely successful in its use as animal bedding.
LEARN MORE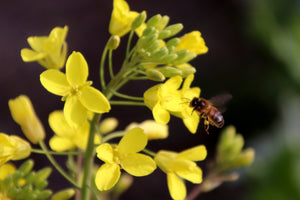 SUSTAINABILITY
Nanhoron Farms Ltd has an ongoing programme of renewable
energy and a commitment to improving the environment. We have installed over a thousand solar panels as well as a biomass boiler in order to keep our carbon footprint as low as possible
LEARN MORE